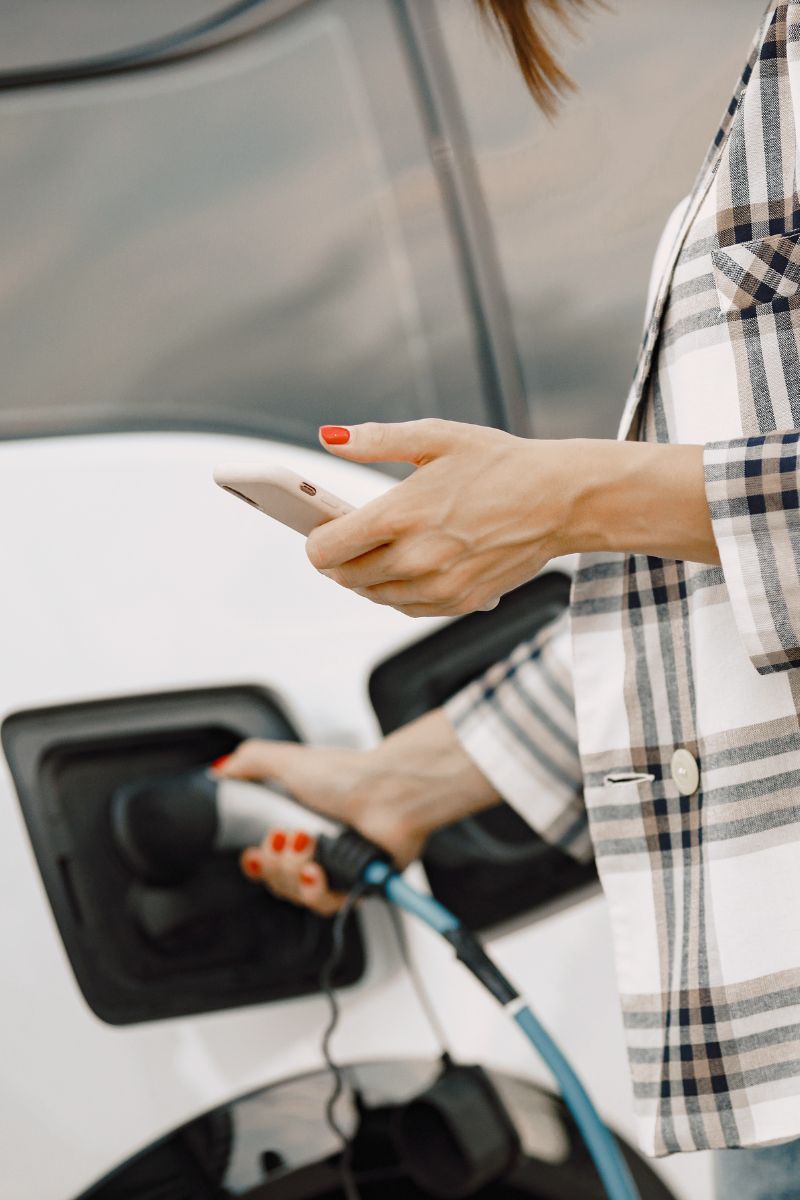 At Your Home, Business or Condo
"Drive Electric. Save Time. Charge With Convenience"
Creating Sustainable Communities with Turnkey IoT Solutions and EV Charging Stations
Welcome to the Future of Home and City Living with Reliable Electric Vehicle (EV) Charging Equipment and Add-on Services with HWisel!
You can rely on our expert advice, hardware, and certified installation. We provide high-performance AC and DC charging stations for home, work, or business with purchase or affordable monthly plans. Our unique monitoring service allows us to fix EV charging issues remotely and deliver software upgrades: helping our customers save time, energy, and money.
Streamlined Electric Car Charging
HWISEL CONNECTED SERVICES
Meet our software
Monitor Charging Activity, Start & Stop Remotely, Plan & Schedule, Charge Optimization, History, Load Balancing. Be prepared and then get ready to start saving to make a difference.
Residential
Commercial
Built for today, ready for tomorrow!
Fast L2 & L3 EV Charger
Let the HWisel set you up with our smart electric vehicle charger. Selection of quality charging stations are available, installed right where you need them.
Residential
Commercial
Reliability you can trust
Monitoring 24/7
Electric Vehicle Charging Station Monitoring, Equipment Repair, Notifications, Reports, Live Inspections, Equipment Health Checks, and more to fix any issues promptly and efficiently.
Sign up Now
The Charge point is locked!
A must-have feature in any electric car charger... available from HWISEL!
BUILT-IN ACEESS CONTROL
to prevent electricity theft or unauthorized use.
★★★★★

"I was impressed with the services that I received from the team of professionals. I will recommend them to my friends and colleagues."

Sarah
★★★★★

"I wanted to say thanks HWiSEL EV for the ease of organizing our appointment. All went really well and the information was very helpful."

William
★★★★★

"I would like to say a big thank you for the services I have received. They did a brilliant job and everything went smoothly."

Suzanne
★★★★★

"I really appreciate the professionalism and the quick response I got from the team. I remember the time when they assisted me very well."

John
★★★★★

"The staff is very friendly and professional. I would have no hesitation in recommending your company to others. Thank you so much."

Martin
★★★★★

Art was very polite and professional. They diagnosed the issue quickly. We were pleased to take the Hwisel service. Much Appreciated.

Anne
★★★★★

"Great customer service!! Ordered a charger at noon on Friday of a long weekend and it arrived on the Tuesday before noon!! They even followed up with me after i placed my order online by phone to let me know it would arrive promptly. Strongly recommend if you are looking for an EV charger to look at Hwisel!"

Derek GEF-CON
★★★★★

"Très bon service / Very good service"

Bruno Belley